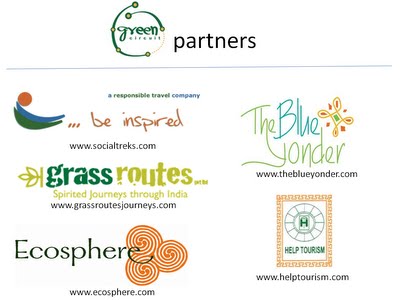 Green Circuit, an idea mooted by Social Tours - Nepal is now a partnership between 5 responsible tourism operators in the India Sub continent. Social Tours, Grass Routes, Ecosphere, The Blue Yonder and Help Tourism are coming together to provide a unique network of responsible holidays in the subcontinent.
Green circuit proves the fact that tourism industry can work together and complement each other, rather than competing with each other other. Green circuit features various destinations covering Nepal, Eastern and Western Himalayas, West Bengal and North Eastern India and South India.
We welcome you to join us at the official launch of Green Circuit at World Travel Market - London. Fiona Jeffery - Chairman of WTM and Just a Drop, will launch the initiative on the World Responsible Tourism day on 11th November 2009 at the stand of International Centre for Responsible Tourism - India (AS4600 / 03).