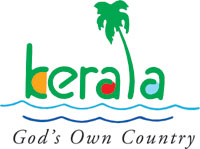 We are participating in the Kerala Tourism roadshows organised in the Oslo,Helsinki and Stockholm. This is continuation to the roadshows in Brussels and Milan. In a newly designed format, the business meetings are organised in well-known Indian restaurants rather than in hotel auditoriums.
Wonder how much of business can be talked over mouth-watering spicy meals! Let's see!
Oslo 2 Nov 2009
Agra Restaurant,
Stranden 3, 0250 Aker Brygge, Oslo, Norway
Helsinki(Finland) 4 Nov 2009
Samrat Restaurant
Intialainen Ravintola, Etelä Esplanadi 22c,
00130 Helsinki, Finland
Stockholm (Sweden) 5 Nov 2009
Alishan Restaurant
Timmermansgatan 35 11855 Stockholm Sweden
The Blue Yonder will be represented by our Scandinavian representative
Linda Veråsdal
. All meetings will be between 5-8 pm on respective dates. For more information please contact us .